ceramic coating & paint protection Specialists
Car Detailing Sydney
Come experience the best mobile car detailing service in Sydney with our dedicated team! We provide a fully-equipped, onsite mobile unit that will come to you at any location within south west Sydney at a time that suits you best. At Car Detailing Sydney, we promise to deliver showroom results every time - without breaking your wallet or making an unnecessary fuss while doing so!!


With our mobile car detailing service, you can carry on with your day and have total peace of mind knowing that we will bring back that new car feeling you are after! We also offer ceramic coating & paint correction services to protect any pride or joy of yours. Why not get a free quote today? We look forward to hearing from you!
Sydneys best mobile car detailing
Testimonials​
Don't take our word for it! We have detailed hundreds of cars in Sydney and consistently receive 5 star reviews from our happy customers. Here are just a few that have been left for us recently.
Best detailer in Sydney!! From their customer service to the detail and care taken with my car..absolutely amazing. Thank you guys!! Lifetime customer
Thanks to Bronson and the team at Car Detailing Sydney! My paint was full of swirls and now it looks like glass!!! Will be back again. Wish I could give 10 stars
Amazing service couldn't ask for a better detail for my car. Bronson was really professional and I would definitely recommend to others
car detailing sydney - ceramic coating & paint protection
car detailing Services
We offer a complete range of car detailing services from interior car detailing and shampoo to full details with paint protection & ceramic coating.
car detailing sydney - ceramic coating & paint protection
car detailing sydney
You know you want to spend more time with your car and less on tedious tasks, but it can be hard when life moves fast. That's why we make the process as simple for you as possible! With our mobile car detailing sydney service, our qualified technicians offer quick yet precise interior detail work or full premium details and ceramic coating paint protections jobs. No matter what is needed on your car at any given moment, we'll get it taken care of so that your car will be looking as good as it ever has been. Why not contact us today to arrange a free quote?
car detailing sydney - ceramic coating & paint protection
Areas we service
We're the best in Sydney when it comes to car detailing. We'll come no matter where you are, whether at home or work! We service South West Sydney including main areas such as Cabramatta, Parramatta, Liverpool, Casula, Fairfield and Macquarie Fields


Even if your location is not covered by our service area we can still help with a free quote by contacting us for professional quality car detailing. Our professional team of car detailing technicians work on any type of vehicles including luxury and exotic cars like BMWs, Audi and Mercedes etc., just give us a call or fill out our online quote request form to arrange a quote and book an appointment today!
South West Sydneys Best car detailing service
Sydneys best car detailing service. If you are unsure of what you require, why not give us a call? We are happy to discuss what will be the best option for you.
interior car detail - from $165
Have you been on holiday or to the beach? Have kids or pets? The inside of your car is where you spend most of your time, so why not have it resembling its best? This service is ideal for you if you want to have your interior sparkling clean, have a build-up of sand, stains, dog hair, or crumbs. Our experts will have your car looking and smelling like new again and provide a hygienic environment for you to enjoy.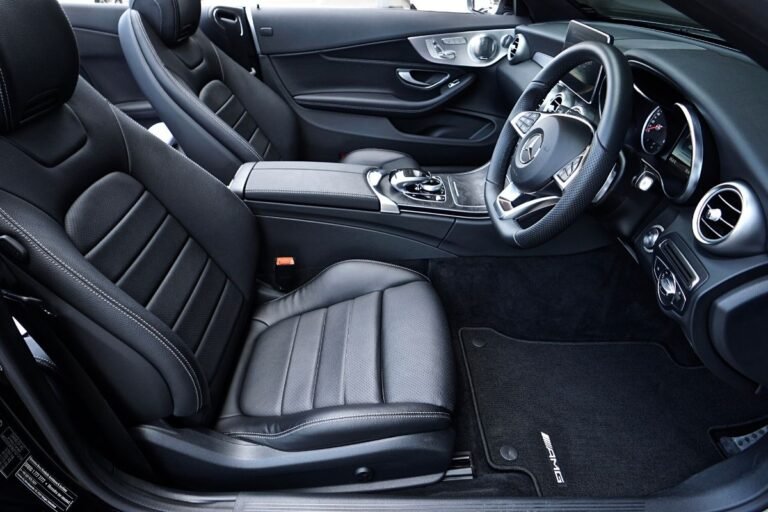 Full Car Detail - From $245
Have your car looking its best to impress friends or sell it for the best price possible. Our ultimate car detailing Sydney service includes all components and an extensive clean of your interior, exterior, and engine bay. This is a complete rejuvenation for your vehicle, leaving your car cleaner than you've ever seen it before.
Paint correction - From $365
Our paint correction service includes everything in our full car detail, a two-stage paint correction cut & polish with a sealant finish. Our paint correction service is the ideal way to bring your car's paint back to its former glory, looking fabulous again.
As your vehicles ages, its paint can begin to appear flat or cloudy with light scratches and swirl marks. A paint correction will restore your car's surface to what it once was and have it shine like new. It's a great way to add value when selling a vehicle or to restore that perfect finish that you miss or never got to experience with a second-hand car.
Ceramic Coating / Paint protection - From $795
Having your car ceramic coated is like adding another clear coat that has incredible protective, gloss and self-cleaning characteristics. Ceramic coating paint protection is suitable for new and used vehicles. In the case of an older car, we will use our paint correction services first to restore your car's paint to a like-new finish and then protect the now perfect colour with a ceramic coating. A ceramic coating is the best car paint protection that you can find, offering superior protection against the elements and environmental fallout.